Project solutions of AIC
We have powerful potential, rich experience and bold development plans.
We employ more than 50 highly qualified specialists.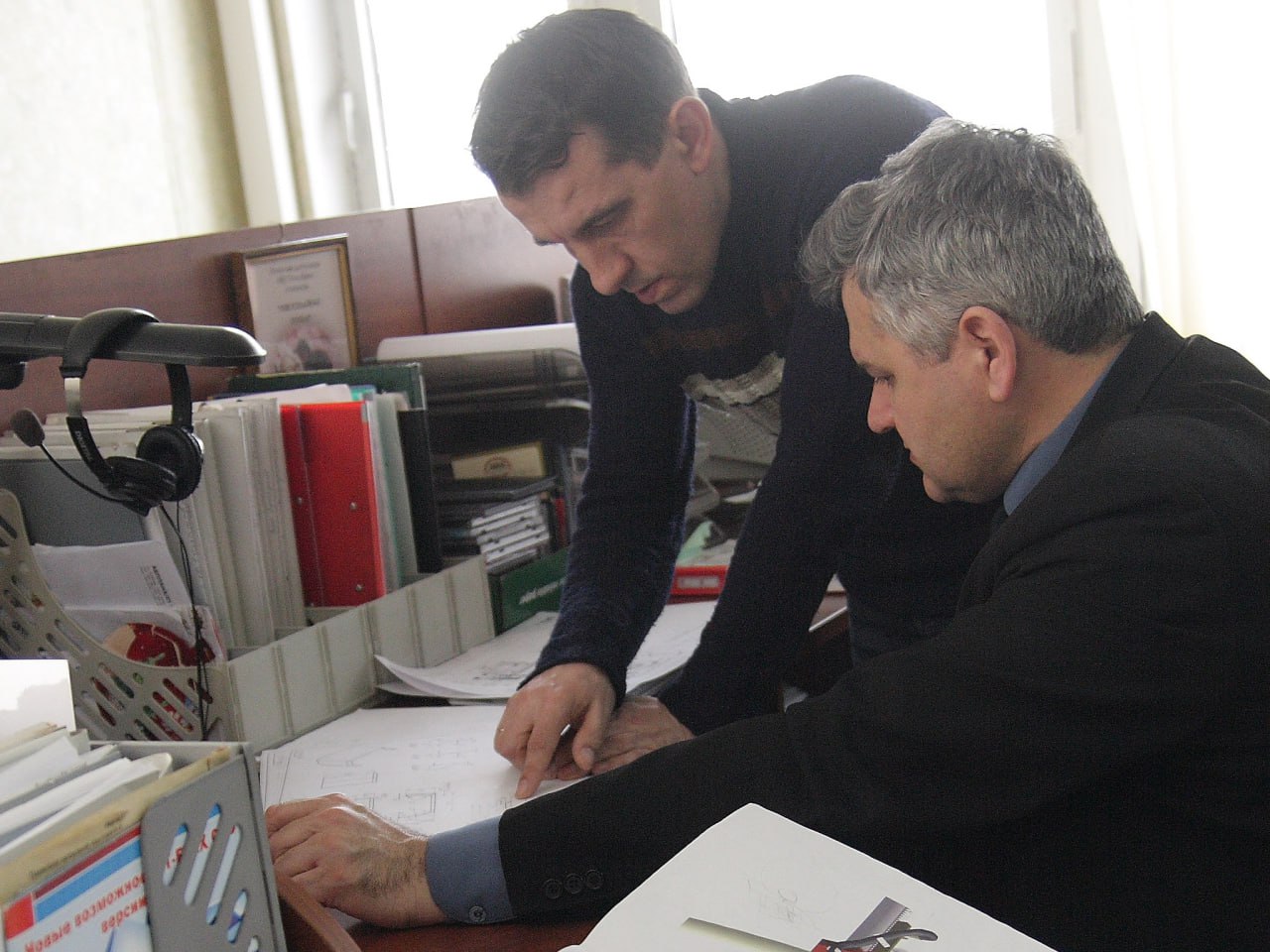 Any enterprise starts with an idea, but the next step is a project. It is a high-quality, professionally executed project that is the guarantee of an effective investment of the developer's funds. Therefore, the company pays great attention to the qualifications of designers, good working conditions, and workplace equipment.
It is a difficult path from geological and geodetic surveys through the master plan and working documentation to the permit documents - this is what elevator design is all about. Experience shows that there are many ways to "to throw money down the drain" and how to save money for the elevator business owner.
The construction part of the project is closely related to the technology and equipment of the selected supplier. The variety of foreign suppliers on the market provides a good opportunity to optimize the solution. The most economical solutions lie in the area of combining equipment from several manufacturers, including domestic - after all, not everything that is produced in our country is worse than imported. However, this path requires a particularly high qualification of the designer, coordinated work with suppliers, high-quality legal support of contractual relations.
Let's consider two more closely related parts of the elevator project - low-voltage electrical part and automation. Designers today have an extremely wide range of both electrical equipment and automation tools at their disposal. An experienced designer differentiates equipment into three price categories, rejects the lower one, which is usually not used in serious industrial enterprises, and ignores the "brand" one, where the price-quality ratio is not always rational. In this middle price range, you can find excellent solutions for reliability, service, guarantees, openness and friendliness of the supplier.
By performing the design of the electric power part and automation together, it is possible to achieve savings and minimize the costs of cable products due to the optimally distributed structure of the control system, due to the placement of controllers in the compartments of electric power cabinets. Indirect savings due to the extension of the service life of heavily loaded electric power units can be achieved by installing soft start devices or frequency drives, which is especially relevant for electric motors of norias, long belt and chain conveyors.
Conclusion: an additional hryvnia given to an experienced, creative and conscientious designer will return a hundredfold!
The design department performs the following types of design work:
1. Project works for various objects
Objects of new construction;
Objects of reconstruction and capital repair.
2. Design of internal engineering networks, systems and structures
Power supply, electrical equipment and electrical lighting;
Automation and CMD (control and measuring devices);
Communication, signaling, radio, television, information systems.
3. Design of external engineering networks, systems and structures
Communication;
Alarms;
Radio;
TV;
Information systems;
Electric lighting.
4. Development of special sections of projects
Designing of construction organization;
Execution of construction works.
5. Technological design for industries
Communication;
Agriculture-industrial complex;
Light and textile industry.
6. Design of 0.4 kV networks and systems for industrial enterprises
Single-line and schematic electrical circuits;
Plans for the placement of panels, remotes, cable routes, etc.;
Design documentation for panel equipment;
Design and cost estimate documentation;
Design of lighting, grounding, lightning protection.
7. Design of ACS TP
Development of structural and functional schemes of automation;
Development of schematic electrical circuits;
Selection of sensors, automation elements, relevant calculations;
Development of non-standard tools and automation systems;
Development of design documentation for automation panels;
Design and cost estimate documentation;
Development of an explanatory note, operational documentation.
Our projects are aimed at creating smart solutions in full compliance with the design and regulatory documentation and the project task.
License to carry out business activities related to the creation of architectural objects