Technical support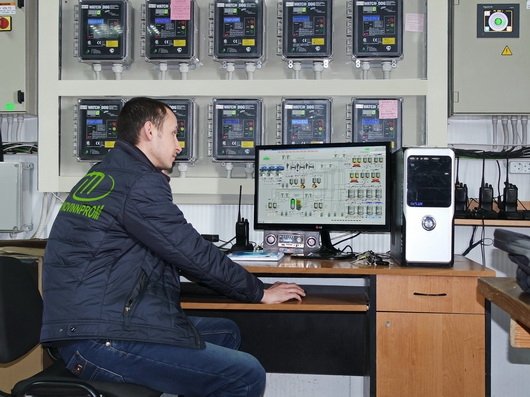 As experience shows, at large automated enterprises there is a need to periodically make changes to the existing technological scheme, problems associated with incorrect equipment settings and other errors of the service staff. Such interruptions in work negatively affect the overall efficiency and financial condition of the enterprise.
But clients of INNOVINNPROM LLC are maximally protected in the event of such problems. This protection is provided by the full-time remote technical support unit of the company, whose experts will provide a competent solution of problems in the shortest possible time without going to the object, which significantly reduces the reaction time and the cost of the work.
The visit of the specialist is carried out only in cases of hardware problems with the equipment that cannot be solved remotely with the involvement of the company's full-time service staff.
The hardware and software complex of solutions for organizing the network infrastructure of INNOVINNPROM LLC provides:
Organization and configuration of a secure channel with a remote support server via the Internet - connecting the network to a specially allocated output port of the device does not require high qualifications of the customer's employees; if there is no Internet connection at the customer's enterprise, access is provided via a 3G modem);
Protection of the technological network from external threats;
Remote access to IP-equipment, PLC and APM of the customer's machines to perform:
- Preventive measures to ensure the normal functioning of the system; rapid diagnosis of system malfunctions;
- Identifying the causes of malfunctions and, if possible, solving them as soon as possible;
- Periodic software update;
- Updating the equipment configuration if necessary;
- Carrying out work at a time convenient for the customer, for example, during a break in the technological process.
The reaction time to the problem will be significantly higher if there is a post-warranty service contract with the customer. Then the maintenance of the object is included in the service plan and the specialists will perform all the work in the specified time in the required volume. Also, the existence of a service contract provides for the priority of response (visit to the facility or remote connection) in the event of an emergency situation. In the absence of a service contract, the reaction time will be much longer, as it will be necessary to redistribute the work order of repair crews, accordingly, the cost of the work will also be higher.