Parameter meter IP-3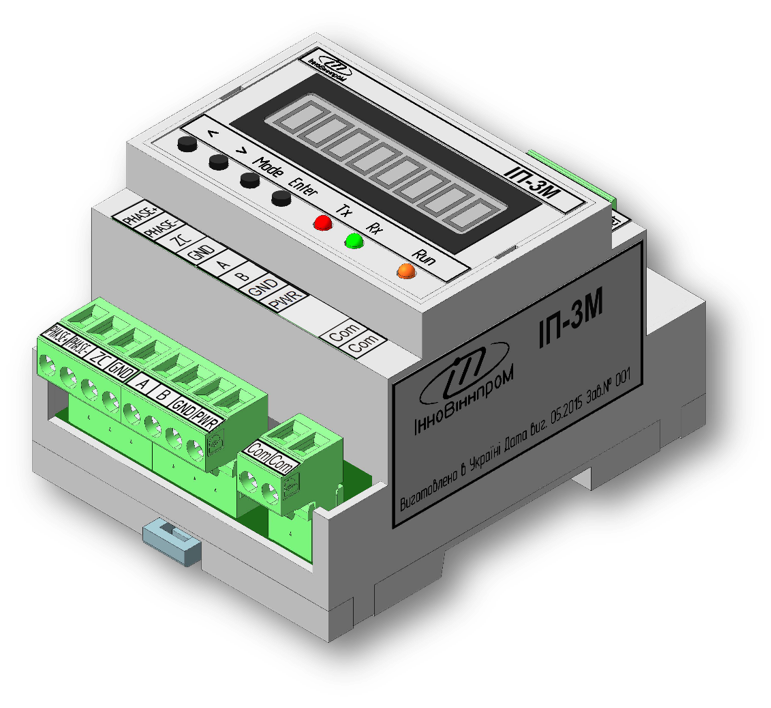 The device is designed to measure current values of voltage and current of complex non-periodic form. It is used for high-precision measurement of energy parameters as part of precision power control systems built on the basis of power inverters.
The measuring unit is based on a specialized 24-bit Σ-Δ ADC. Galvanic isolation of measuring and interface circuits, power supply circuits is provided.
The measurement error of current and voltage values does not exceed 0.2%.
P-3 is designed for use as part of automated control systems for Omega DM300 and Omega PG350 sapphire single crystal growing units.