Post-warranty service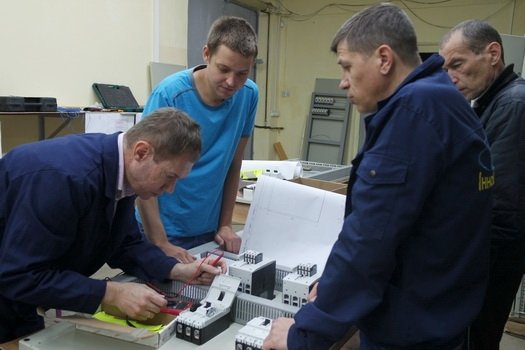 At the end of the warranty service period, the INNOVINNPROM company offers its customers a set of post-warranty service services on a contractual basis. If there is a post-warranty service contract, the object is included in the maintenance schedule and INNOVINNPROM specialists will perform all work within the specified time and in the required volume. Also, the existence of a service contract provides for the priority of response (visit to the facility or remote connection) in the event of an emergency. In the absence of a service contract, the reaction time will be much longer, as it will be necessary to redistribute the work order of repair crews, accordingly, the cost of the work will also be higher.
As part of the post-warranty service, specialists of the engineering department carry out diagnostics of the condition of the equipment.
Based on the results of the diagnostics, a decision is made on the amount of necessary repair and adjustment of the equipment, namely:
a defective report is drawn up for the equipment to be replaced;

necessary equipment is manufactured, assembled and supplied;

adjustment and repair works are performed;

outdated technical documentation is restored.
The list of works related to the inspection of cabinets manufactured by INNOVINNPROM:
checking the operation of switching equipment and relay protection, control and signaling equipment;

checking the operation of sensors;

checking the operation of all mechanical and electromagnetic locks;

checking the input (DI) and output (DO) channels of the controller (PLC);

checking the availability and completeness of documentation.