Interface converter PSI-3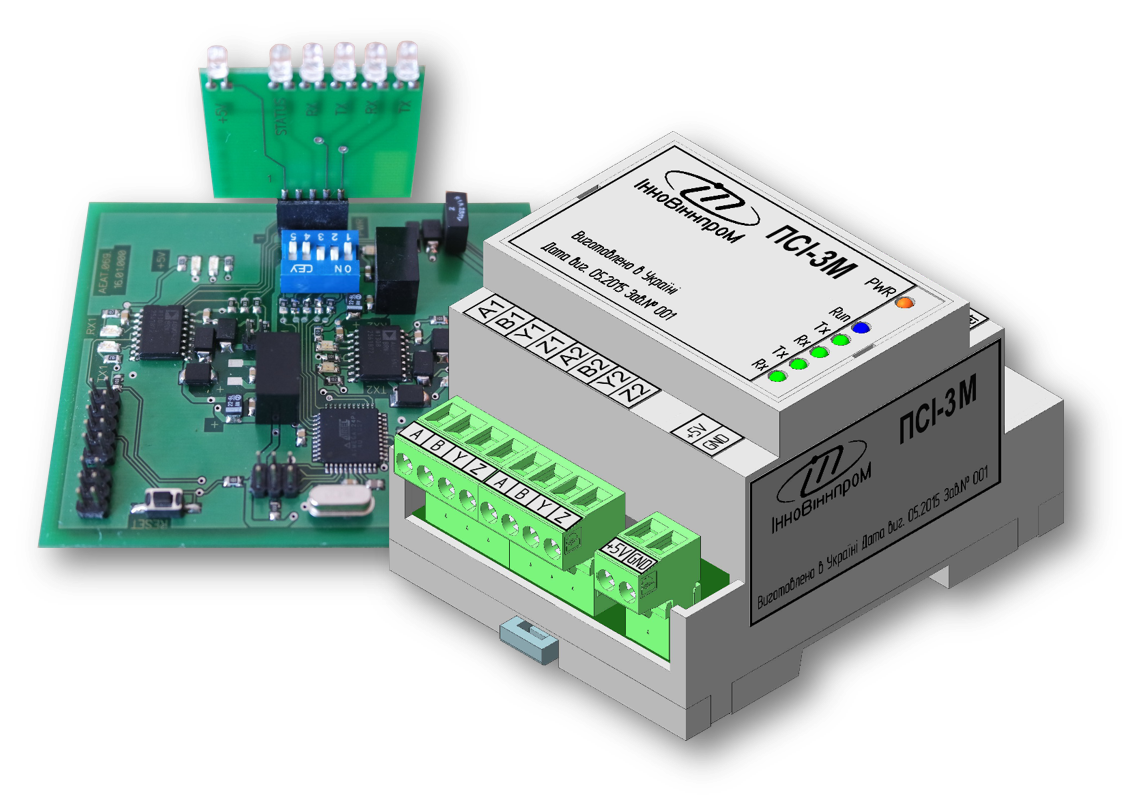 The device is equipped with two galvanically isolated RS-485/422 ports and is designed to coordinate the data exchange of devices that work on different protocols, for example, Modbus RTU, ASCII, ProfiBus, MeterBus, etc. in the RS-485 network.
The PSI-3 interface converter is used to reconcile diverse equipment with incompatible exchange protocols that are connected to a single segment of the RS-485 network.
One of the typical applications of PSI-3 in INNOVINNPROM LLC projects is the connection of weighing terminals with the ASCII data exchange protocol to production control controllers with the Modbus RTU data exchange protocol.
The device is equipped with LEDs for the presence of 24V power supply, reception/transmission of data on each channel, correctness of data transmission.