Control device for rolling machine PKVV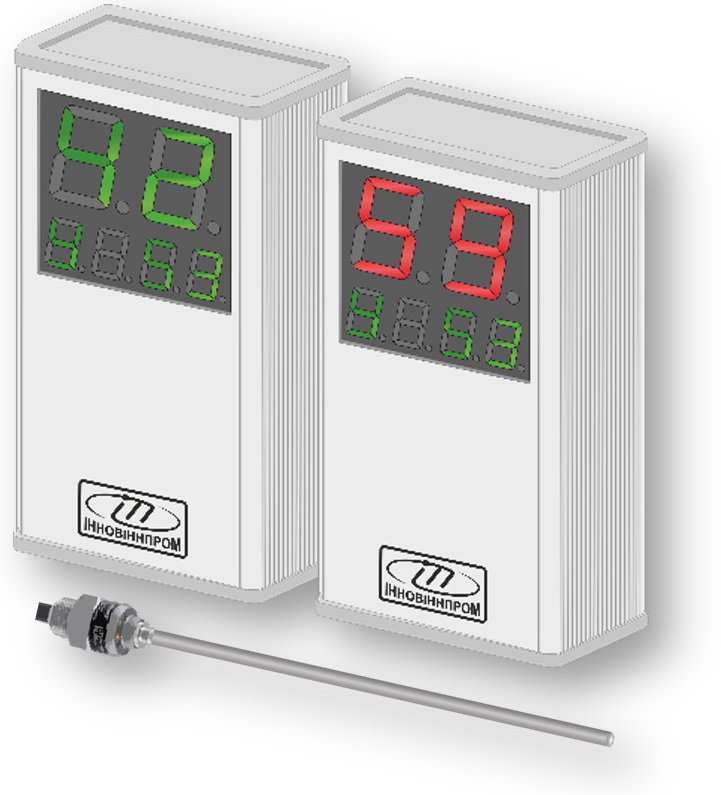 The rolling machine is designed to control the progress of the technological process of grinding with a rolling machine and to form a team to dump the rolls in case of its error.
The device can be used both independently and as a part of the control system of rolling machines and directly of the automated control system of technological processes of the mill.
In particular, it controls the following parameters:
Roll drive motor current;
Grain level at the entrance to the machine;
Machine vibration level (optional);
Bearing temperature (optional).
Based on the data of the analog level sensor, the device automatically generates commands to stop the machine's roll dump.
If the measured values of the motor current are exceeded, the device provides an emergency warning - the color of the main indicator changes from green to red, a warning signal is issued to the production control computer and to the sound alarm. In case of a critical excess of the current value, the device gives a command to stop the engine of the machine.
Optionally, vibration and temperature control sensors of the machine tools can be connected to the device. In case of exceeding the level of vibration and temperature, it also generates emergency warning and shutdown commands.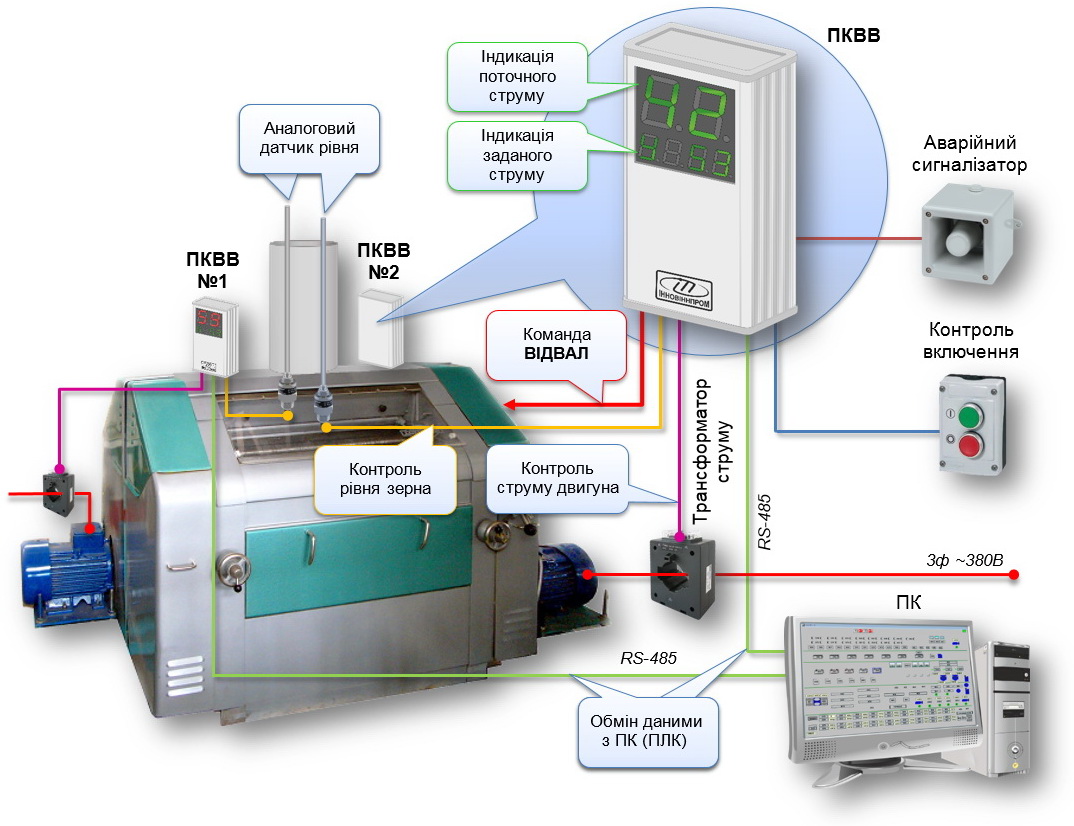 Structurally, the device is made in an aluminum case and is mounted directly on the machine. The instrument package includes a Dinel analog capacitive level sensor and a Dwyer current transformer. Optionally, vibration and temperature sensors can be installed. Thanks to the built-in Bluetooth module, the setting and calibration of the device is performed from an ordinary smartphone on the Android operating system. The device provides transmission of data on the operating modes and state of the machine to The automated control system of technological processes of the mill via the RS485 channel at a distance of up to 1 km.
The main technical characteristics of the device in the basic version:
Level, current, vibration, temperature
Supply voltage, V

220

Power supply frequency, Hz

50

Number of analog inputs, pcs

2 (4)

Level, current (vibration,

bearing temperature)

Number of discrete inputs, pc
1 (STOP command)
Type of discrete inputs
Galvanically isolated

~220V

Number of discrete outputs, pcs

2 (COMMANDS DISCHARGE, STOP)

Type of discrete outputs

Relay (dry contact 5A)

Indication type

Two-color LED

Data transfer service interface

Wireless (Bluetooth)

Range of data transmission via wireless interface, m

Up to 10

Data transfer interface on a PC (PLC)

RS485

Data transfer protocol
Modbus RTU
Data transmission distance, m
up to 1000
The maximum number of devices on one line, pcs
32
Overall dimensions, mm
160х78х43