Automation of the production of growing artificial crystals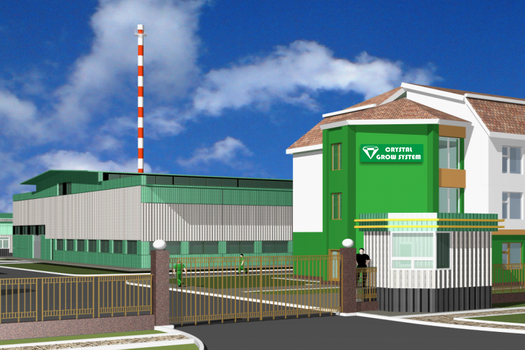 Guided by significant experience in the development and implementation of automated control systems for crystal growing plants and cooperation with manufacturers, INNOVINNPROM LLC together with the Vinnytsia Main Design Institute offer the development and implementation of a crystal growing production complex project.
The management system of the production complex of the enterprise for the cultivation of artificial crystals provides full automation of the technological processes of the enterprise, including power supply, water treatment and ventilation. All equipment of the enterprise is combined into a single network that provides access to reliable information about the course of technological processes at the enterprise, in accordance with the granted access rights.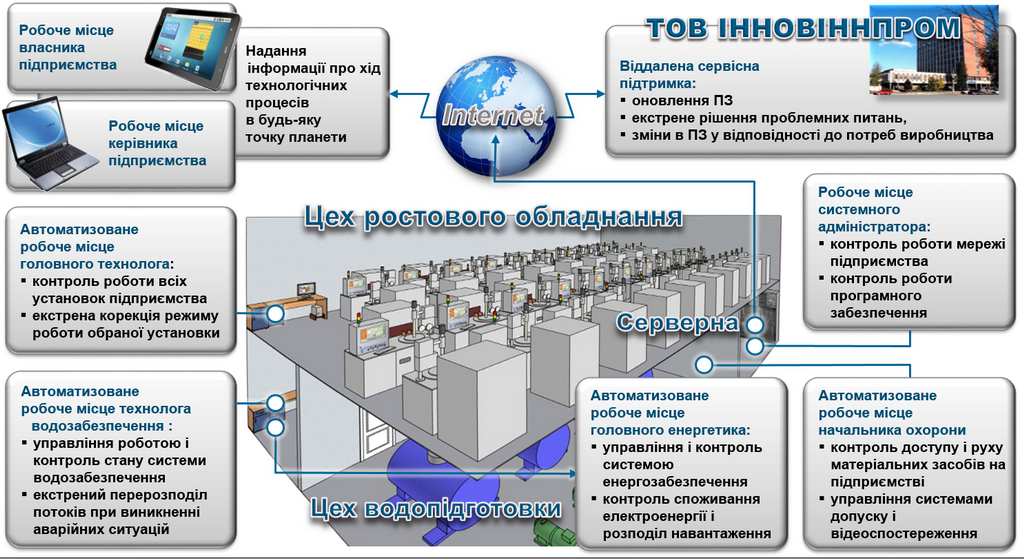 ACS TP of the workshop cooling system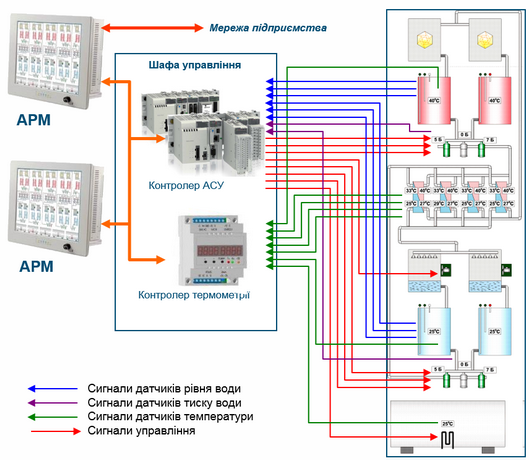 ACS is intended for:
Control of the level, temperature and pressure of the coolant in the cooling system;

Management of temperature regimes of the cooling system by means of automatic, semi-automatic control of units;

Maintaining measurement databases and recording operations, providing visual and printed reports on monitored parameters.
ACS functions:
Automatic measurement and display of coolant level, temperature and pressure;

Providing the user with the ability to choose measurement objects, setting measurement parameters, algorithms for turning on devices and cooling system mechanisms;

Automatic, semi-automatic support of temperature regimes;

Emergency switching on and off of pumps and fans;

Automatic maintenance of water consumption and temperature in the system;

Display of information about the coolant level, its temperature and pressure, current technological processes;

Keeping work statistics with the possibility of reviewing previous measurements, saving measurement results in the system database;

Formation and printing of reports on the status of controlled objects and general information, such as the maximum and minimum values of parameters, the dynamics of changes, serviceability and resource reserve of systems;

Transmission of emergency GSM notifications;

Remote access via the Internet to information about the progress of the technological process and the state of the system as a whole;

Diagnostics of system operation over the Internet.