Parameter meter IP-5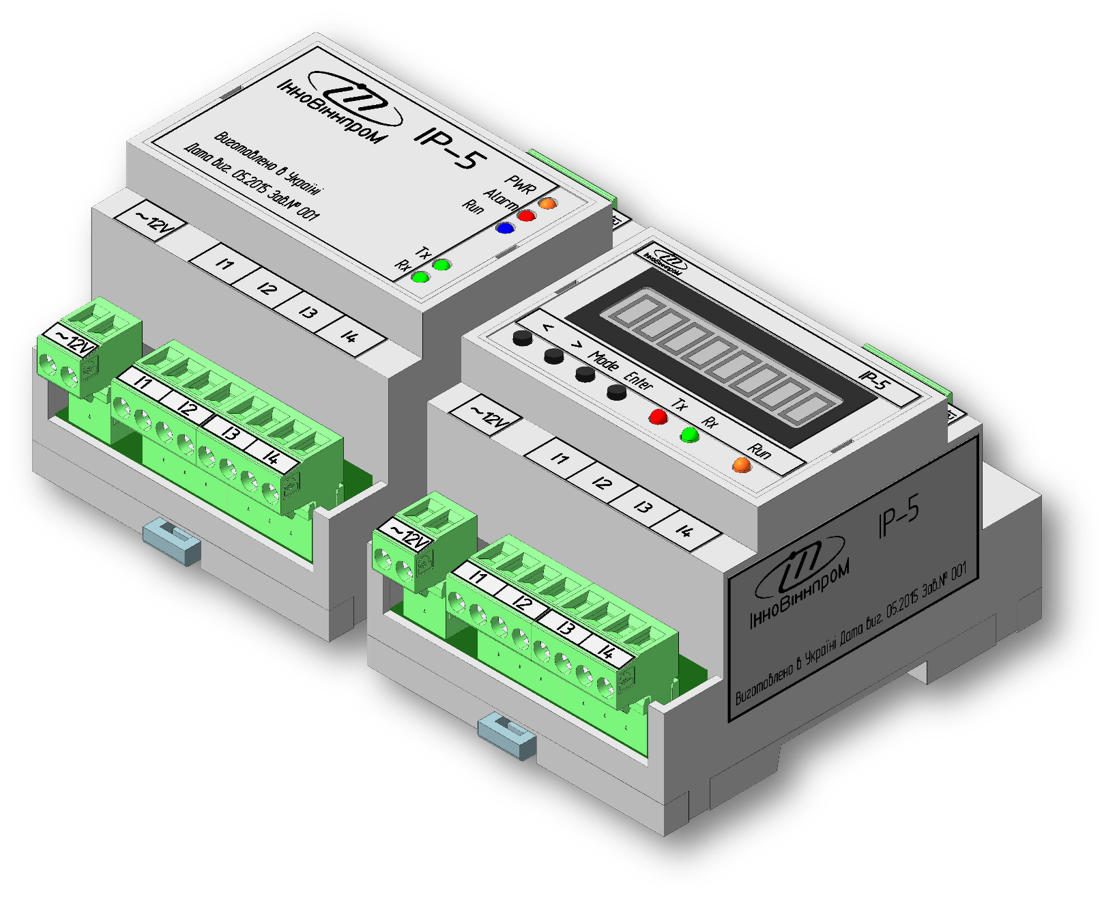 The device is intended for measuring the operating values of four current channels 0...5 A using current transformers.
When used together with a measuring transformer in the voltage channel, it provides measurement and calculation of active and reactive power, consumed energy.
The measurement error of current and voltage values does not exceed 0.2%.
Depending on the purpose, various modifications of the TKU-6 are manufactured - with a display and navigation buttons or with LED indication.
One of the typical applications of the IP-5 in the company's projects is the 4-channel load control of wheelbarrow engines and conveyors as part of automated technological process management systems at agribusiness enterprises.
Device passport: