Automation of sorting lines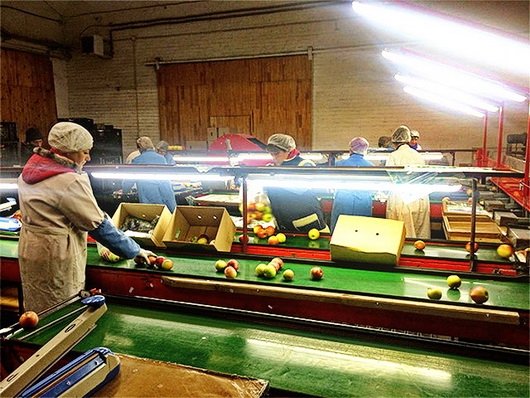 The INNOVINNPROM company carries out work on the modernization of existing technological lines.
For example - modernization of the management system of the apple sorting line.
The task of the system is to sort apples with an accuracy of one gram and distribute them to eight conveyors. The sorting machine is equipped with three flow scales. A vector frequency converter is used to adjust the transport speed.
To replace the physically and morally outdated control system, INNOVINNPROM specialists developed and implemented a modern control system based on a block with a touch graphic color panel. At the same time, full compatibility of the old system with the new one in terms of signals and connection is ensured. The new system has greater functionality, ease of setting and management, and repairability.
The first photo shows the old control unit (left) and the new one produced by INNOVINNPROM (right), the second photo shows the general view of the sorting machine: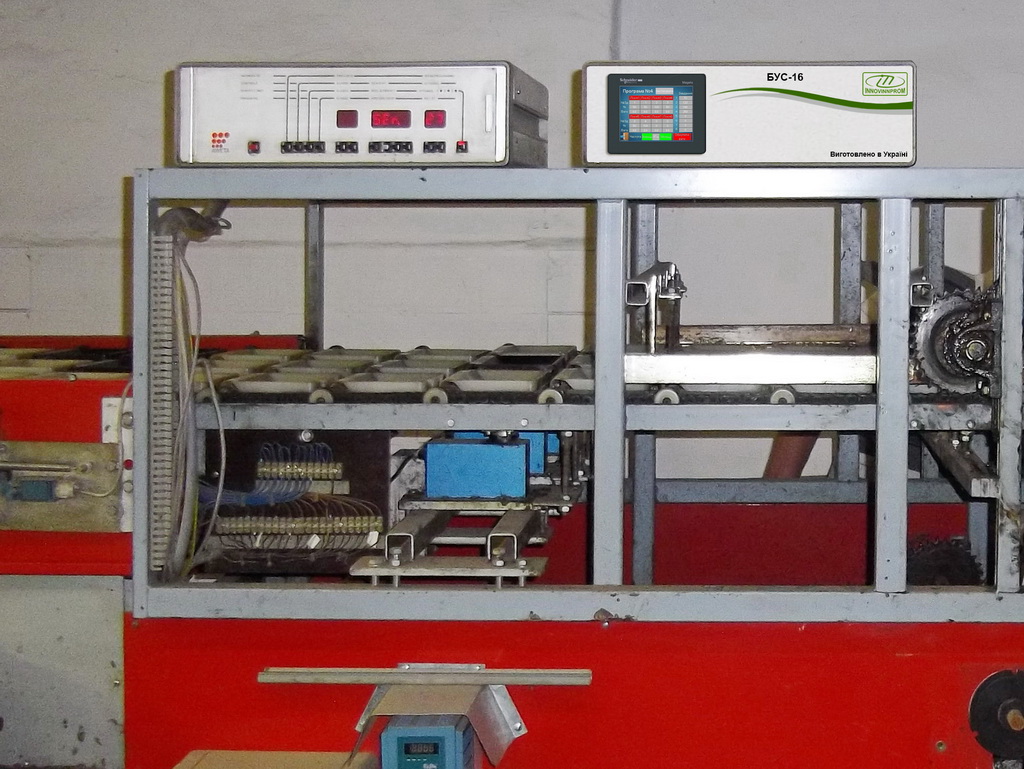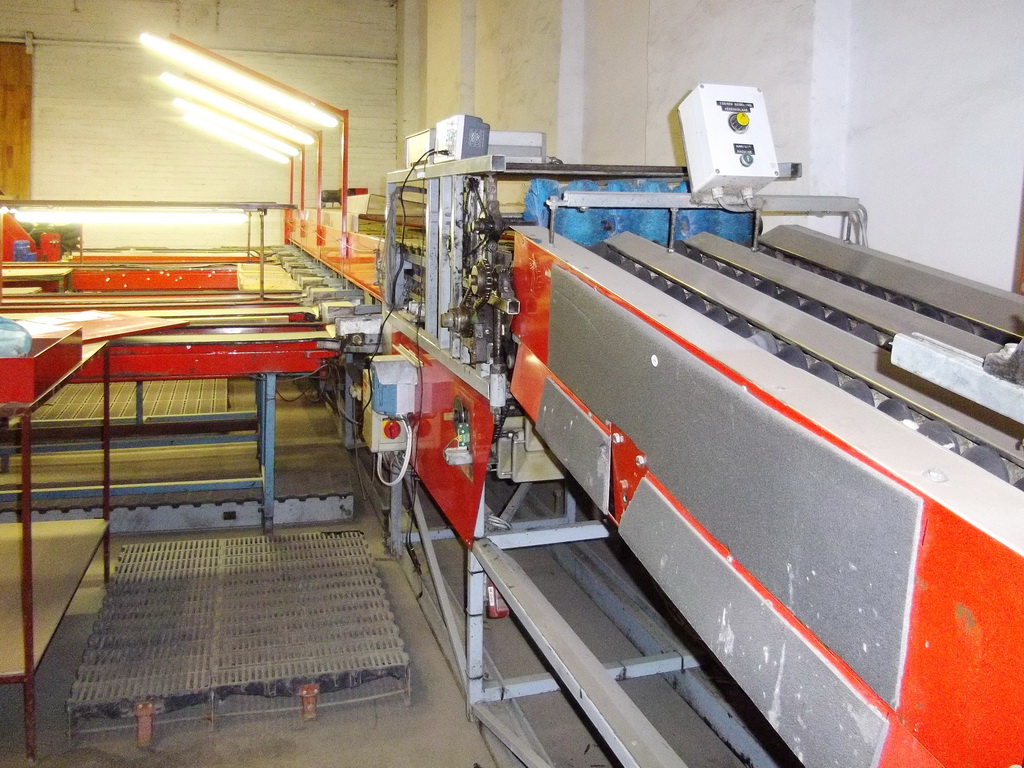 The main functions of the system:
display on the graphic panel of the specified sorting parameters, the number and total weight of sorted apples on each of the receiving conveyors
display of system operation modes
the ability to set sorting tasks directly from the graphic panel by clicking on the mnemonic elements on the screen
selection and setting of unloading operation modes
uniform distribution of sorted apples between receiving conveyors
prohibition of unloading on certain receiving transporters
the possibility of automatic calibration of the system when certain conditions are met: the absence of apples for a certain period of time, once (several times) a day according to astronomical time or according to the operator's command
independent control of apple unloading electromagnets in testing mode
keeping records of the number of apples weighed, the total weight according to each of the sortingcriteria for a certain period of time determined by the operator, the productivity of the line and other parameters
output of information to an external PC via an Ethernet network with the possibility of viewingfrom a regular web browser without installing additional software